WELCOME TO THE BEAUTIFUL BRITISH VIRGIN ISLANDS!
The British Virgin Islands are a collection of 50+ islands, cays and rocks forming the northern extremity of the Leeward Islands in the eastern Caribbean. Located 100 kilometers (62 miles) east of Puerto Rico, these islands enjoy a balmy, subtropical climate all year around. This protected archipelago creates the perfect playground for sailors and water sports enthusiasts alike. Each island has its own unique character; Tortola is the business, banking and cultural center, Virgin Gorda boasts the BVI's most prestigious private resorts and villas, Jost Van Dyke oozes Caribbean charm and the smaller out-islands feature world famous beach bars, hotels and incredible beaches.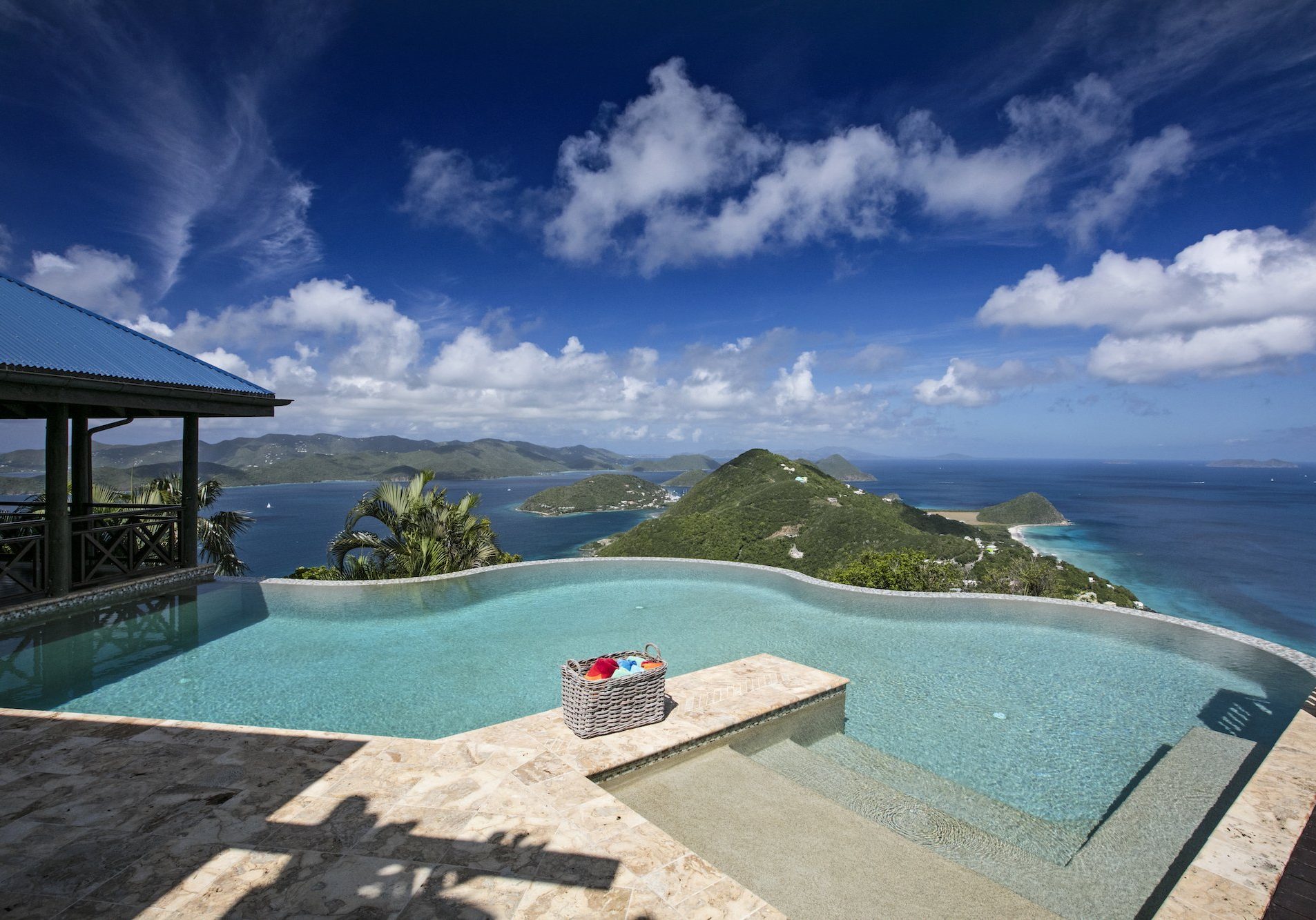 Tingalayo
'Tingalayo' was designed and created by owners with a lifetime of experience in villa development. The result is a truly remarkable property, where every detail and guest's wish has been catered for.
As soon as you walk onto the immense coral stone patio, you can't help but be overwhelmed by the stunning views. Sailboats, wildlife, lush hillsides and aqua waters, make this vista one you will never get bored of!
On The Rocks Villa
On The Rocks is a contemporary, well-appointed and luxurious vacation villa. Its happy repeat guest clientele attests to the fact that it is a perfect home-away-from-home in a great location!
Situated within private Little Trunk Bay Estate, this 4 bedroom villa accesses three amazing beaches. In closest proximity – literally one minute stroll from the villa – is Little Trunk Bay which is known for its excellent snorkeling.
Villa Batu
Nestled amongst giant boulders, the recently completed Villa Batu provides a luxurious Caribbean hideaway.
With refreshing tropical breezes, spectacular views and five-star amenities, Batu is just a few minutes' walk from the Baths. This world-famous geological rock formation is known for its giant granite boulders, rock pools, and white sand beaches.
Batu was designed and constructed to utilize these incredible gifts from nature, and the result is truly awe-inspiring.